Send Inquiry
Inter Bus Electrical Goods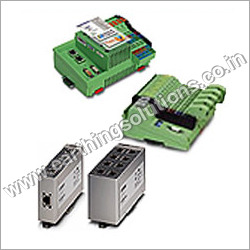 Inter Bus Electrical Goods
The provided Inter Bus Electrical Goods are introduced at different places, for example, factories and industries for power conveyance in an arrangement to numerous instruments. It is a program and open control equipment that provides consistent and open mechanization arrangements including sequential field network. Several items provided under this incorporate:
Ethernet Installation
INLINE Block I/O Modules
LAN Managed Switches
PROFINET
SWITCHES with Gigabyte Tech.
WLAN
Key Features:
Power productive
Low support
Ideal execution
Durability
Entomb Transport